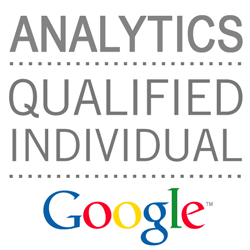 Study Plan and Tips to Ace the Google Analytics IQ Test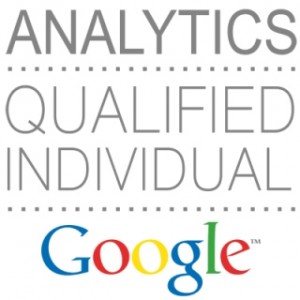 Google Analytics is one of the most powerful tools to track your website visitors and effectiveness of your online marketing activities. Advance level WebMatrix along with Google Analytics can also help you to measure the Return on Investment of your business.
Google provides online training and lessons to enhance your knowledge of analytics and let you become a professional certified by Google, on clearing their exam. An individual proficient in Google Analytics, and certified by Google is an asset to the digital marketing company and can help set up advanced Webmatrix which can help to differentiate the organization's various web marketing techniques and measure the ROI accordingly. And even for the individual, a certification from the world's best is always good to have, isn't it?
So, in this blog post, I will be sharing some tips and preparation techniques that will help you achieve the Google Analytics Individual certification.
Basic Details of Google Analytics IQ Test:
1.  70 Google Analytics Related questions
2.  56 out of 70 questions to be correct, for passing
3.  90 minutes to complete the test (test can be paused, expires 5 days after starting)
4.  80% is the passing score
5.  Roughly about 1 minute and 28 seconds available to answer each question
6.  Once the exam is cleared, its certificate expires after 18 months
7.  Currently the exam can only be attempted in English (US)
8.  There is a 50 USD fee for each GAIQ attempt
Web Resources for Studying:
Although the main study resource will be Google Analytics IQ Lessons, I would still recommend you to go and read up the information on some of these resources.
•  http://www.regular-expressions.info/reference.html
•  http://www.seotakeaways.com/prepare-gaiq-test-tips-veteran/
•  http://www.jenssorensen.co.uk/2010/07/google-analytics-individual-qualification-exam-test-notes/
•  https://support.google.com/analytics/
•  Once you feel you have read up enough, feel prepared; you could take a free exam at Elance to check how thorough your preparation is
Important Topics to Read Up: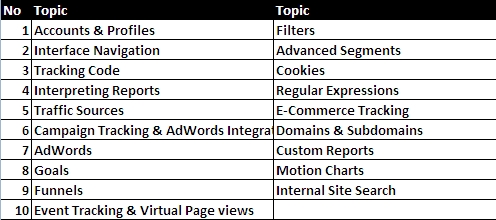 Here is the screen shot of my pre-planned strategy for preparation. I spent almost 2 hours on every working day for 2 months to prepare according to this time table. This included testing the Google Analytics Tools and also going through various Google Analytics resources that I've already shared.

Once you are prepared with all these topics, you can go-ahead and give the exam. Once you pass, you can download the official certificate and also create a link for it, within your account; which you can then showcase as a proof of your Google Analytics Qualification.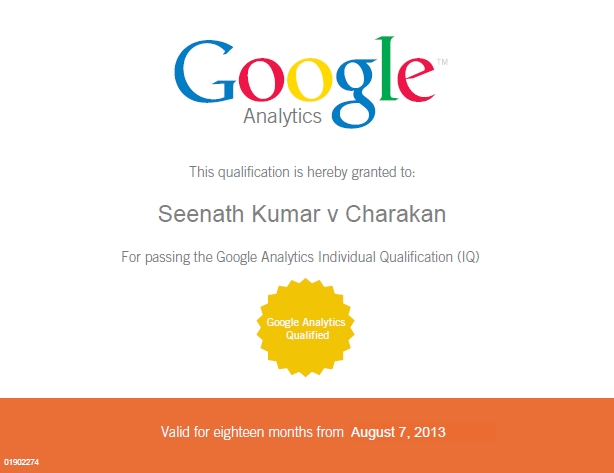 Best of Luck to you in case you're giving the exam! Do let me know if you found these tips useful. And in case you've already given the Google Analytics certification exam, do share your tips as well. Go ahead and flood the Comments section!