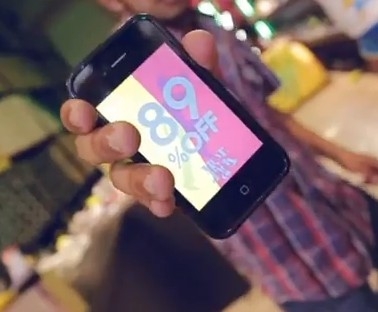 Have You Checked-in Into Geomarketing Yet?
Location based marketing offers companies a unique and compelling opportunity to use location based services to promote their brands in real-time. The idea that people can use their mobile devices to interact with their environment has quickly caught on in the recent years.
According to research, around one fifth of mobile users have active location services. One of the most popular location based apps, Foursquare, has reported that it has 30 million registered users worldwide. And if you've been told that check-in services are on their way out and that popularity of these services has been reducing; let me just add that Foursquare was expected to cross 750 million check-ins by the end of June 2013, with an average of about 3 million check-ins per day. The company not only achieved this target, but in fact, shattered the prediction by achieving 3 billion check-ins by as early as April 2013. Clearly, the geolocation based services have a lot to offer throughout global markets and beyond, with check-ins coming in from as far as outer space. It's true! In fact, NASA astronaut Doug Wheelock used Foursquare to check-in from space, the first of its kind!
So what do Geolocation services have to offer the marketer?
Today's consumer is not only highly mobile but also very engaged on social media platforms. Geolocation apps allow these consumers to engage with their social circles by providing information about their environments in real time. This not only indicates the user's popularity, but also the influence of their choices on their social circles and vice versa.
Almost any business, including food and beverage stores, departmental stores, cinemas, clubs and restaurants and even malls, can exploit location based marketing to lure customers and push sales.
There are several apps on the market that offer geolocation based services like Google Places, Yelp, Facebook Places, Foursquare, etc.
A number of location-based strategies, segmented broadly into 'Push' and 'Pull' strategies can be implemented. Push methods are aggressive methods to lure consumers, like creating a geo fence and using Bluetooth or SMS to send alerts when consumers are in close proximity to a store or venue. The downside to push methods is that customers may find these tactics invasive, and would therefore be less receptive to marketing messages.
A pull strategy is a better approach, and this means using consumers' locations and search habits to serve up information and offers that can entice consumers to walk into local outlets. Brands can use location data to target consumers in the local area and provide them with last minute offers on tickets or coupons as well as goodies as a motivation to influence purchase decision.
With so many apps out there, it can be a challenge to get your brand onto a consumer's smart phone, so you need to be innovative and offer compelling reasons for people to download and use your apps. Getting it right can change the fate of your business. A digital marketing company specialized in development and promotion of mobile marketing apps can help you leverage geolocation to the fullest. Here are some examples of brands that leveraged geolocation marketing to spike up business:
McDonald's: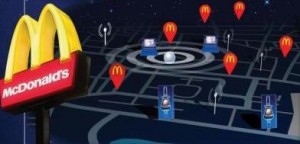 McDonald's launched a new 'extended hours' service targeting consumers, mostly late night travelers and shift workers, between 11:00 p.m. and 7:00 a.m. But the service was only available at one third of McDonald's outlets in the UK. They decided to use mobile and geolocation marketing tactics in particular to promote it. They created a mobile restaurant finder app which directed users to their nearest 24-hour outlet. Geofencing pushed the McDonald's messaging only to those in close proximity of their extended hours stores. They also tracked the placed mobile banner ads to promote the app on websites it knew customers frequented at night. It was the only medium that could help them target the right consumers at the right time and the right place. The app clocked 5,30,000 visits in 12 week period and McDonald's doubled their returns by making made 2 pounds in sales for every one pound invested!
Meat Pack: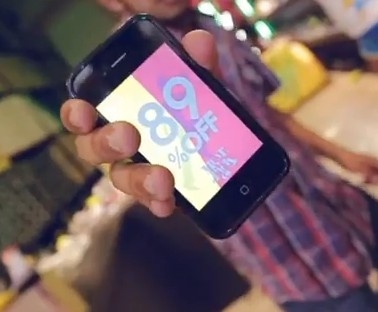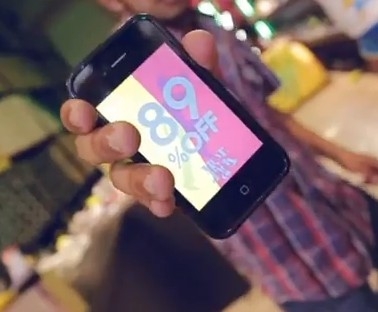 Meat Pack, a Guatemalan shoe store, used mobile targeting to devise a brilliant concept to lure customers from competitor brands such as Nike and Adidas.
It involved a geofence around competitor stores, targeting customers who were interested in sneakers, offering them a discount that started at 99% off and reduced by 1% for every second that passed. The timer stopped when the user reached a Meat Pack store. More than 600 shoppers were hijacked from the competitors within a week, with one very swift customer getting 89% discount off of his new trainers.
Toyota: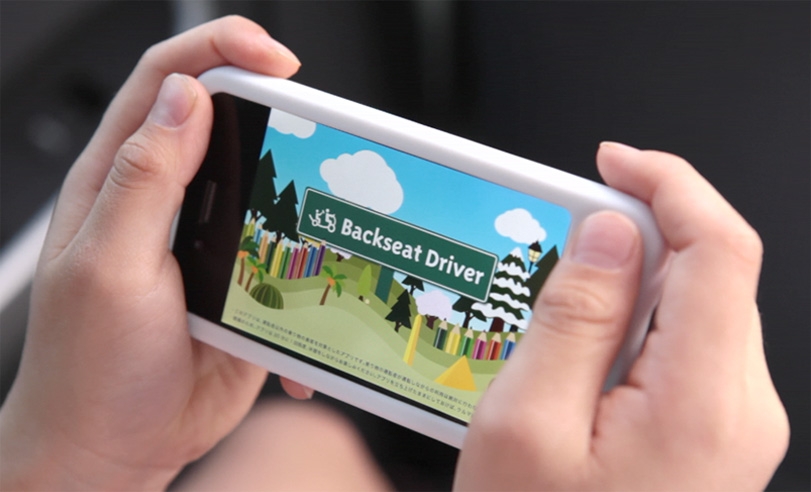 Toyota wanted to allow kids to experience the pleasure of driving. Toyota launched an app called the 'Backseat Driver' using location technology to allow kids to drive a virtual car from the backseat of an actual car. Kids sitting with their parents could take a virtual drive, linked by GPS, to the actual route of their car. They were able to see actual landmarks along the route; and this allowed many kids around the world to experience the fun of driving. The virtual cars could be customized and updates could be shared on all social channels including Twitter. Till date, this app encourages customer engagement, and has been downloaded over 100,000 times.
The History Channel: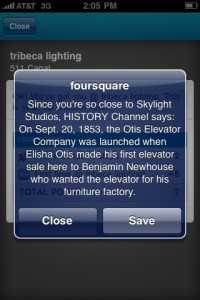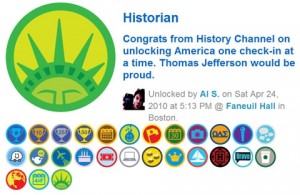 The History Channel teamed up with Foursquare to educate users about important historical landmarks across the USA and UK. Each time users checked-in at the location, they received contextual tips. This got hugely popular, with the page picking up over 20,000 new followers within a month and becoming one of the most popular pages on Foursquare. The page has close to 738,000 followers today.
Geomarketing is clearly here to stay and is revolutionizing the way brands reach their target customers, right in the palm of their hands, and that too in real time!
If the digital marketing strategy for your brand hasn't integrated location based marketing yet, it's high time it did. If you snooze, you lose!