Tips and ideas to run effective Twitter contests?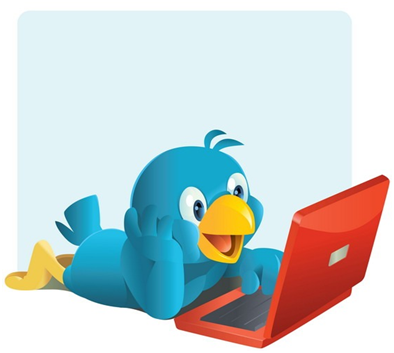 How many times have you seen a tweet from a brand saying 'RT to Win'? And how many times have you actually gone and retweeted the tweet in the hope of winning some goodies in return?
Twitter is a great place for contests. Not only are these contests a great way to generate buzz and increase brand engagement, but also help your brand to garner new followers; to build not just a large presence but a loyal one too. These Twitter contests are being increasingly used very effectively by smaller brands that look to gain a foothold in the social space.
Given below are some methods of effectively hosting a Twitter contest:
The random shot: The random shot or the lottery is a contest run on Twitter where winners are chosen randomly using a lucky draw.
Here, brands usually put out a statement about a milestone achieved or some interesting event related to the brand; that promises free giveaways for people who retweet their tweets.  Given below is an example of Puffin Books who announced that they would be giving away a golden BFG book worth £25. All that people had to do was to RT the tweet in order to win the book.

Another way of running a lucky draw contest is to encourage people to follow the page along with retweeting. This gives the brand a fair chance to increase their follower base and sustain long term conversations. It also allows the followers to keep track of any further activity/contest the brand engages in. Given below is an example of how Sony Pictures UK encouraged people to follow them to win the prize.

Brands can also use applications like Blinkd, which allows businesses to set up a branded Twitter contest efficiently. Blinkd allows brands to automatically track contest entrants, collect email addresses, make contestants accept terms and conditions, and randomly pick up winners at the end of the contest.
The best answer: Brands often ask people to send witty and creative replies to the questions they ask.
One of the most famous and best examples of such a contest is the KFC 'creative answer' Twitter contest where the winners were presented with a $20,000 scholarship by KFC. Contestants had to give the creative answer along with the hashtag '#KFCScholar.'
Fastest first: A very straightforward contest brands carry out is to ask questions in a quiz format and give a prize to the people who give the correct answer first. This type of contest is the most frequently done contest since it ensures continued following and return visits by people to check if the brand has contests on.
Photo contests: All that the tweeters have to do in this type of a contest is to tweet pictures to the organizers, who then choose the best picture as the contest winner. This type of contest is very similar to 'The best answer' type contest.
These are the basic, generally preferred contest types if you're just starting out your journey into Twitterverse. But if you've been there, done that then go ahead and explore! There is no limit to how creative you can get with contests!
Have you done a Twitter contest yet? Does your social media agency urge you to go ahead and do creative contests or stick to the standard ones? Which ones fit best into your digital marketing strategy? Any creative Twitter contest ideas you would want to share? Do share your views!