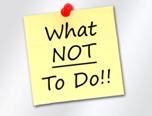 Top 5 Things to Not Do If You Want Sound Website Rankings!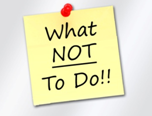 I started working in the search marketing industry almost four years back, and in these years of being a Search Engine Optimization professional, I have made quite a few mistakes and learnt from them! In this blog post, I'll share with you, some things you should definitely not do, if you don't want to mess up your website rankings.
We have seen that Google updates its algorithm on a regular basis. This is one of the main reasons why Search Engine Optimization practices change from time to time. If you are not updated with these changes, the possibility of losing your website ranking increases.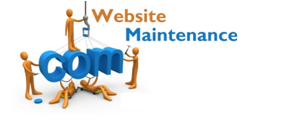 Here are some common mistakes that can crush your website search engine rankings
1.  Keyword Stuffing in Content: Content plays an important role in Search Engine Optimization, so it is really important to provide informative content on your website. Including irrelevant keywords in the content, just for the purpose of optimizing them is likely to be considered as spam by the search engine. No doubt, you should include keywords in the content, but the onus is on you to ensure that the context of the keywords in the content is maintained.
2.  Back Link Building: Back links are really important for the websites. But building back links from irrelevant sites, paid links, link building done to pass the page rank of the website etc.; are considered as spam techniques. Marketing your website through the right channels, leveraging content marketing, and sharing information that is really relevant and useful for your target audience are the right ways to build genuine back links that enhance your SEO and digital marketing strategy.
3.  Ignoring Title and Description of the Pages: Leaving the title and description of your web pages empty is one of the gravest mistakes you can make. The title of the webpage is displayed in the search results. So it should succinctly describe the content of the page and include a relevant keyword or two.
4.  Ignoring Google Webmaster Tool Errors: With its webmaster tools, Google gives you data about the errors in your website. When Google bot crawls your website, the errors can mislead it and increase the possibility of Google losing trust on the website. The errors should thus be checked and corrected at regular intervals.
5.  Not staying updated with SEO Practices: Since Google algorithms keep changing, so do SEO practices. So you need to stay tuned to all the webmaster resources and refer to them while planning your digital marketing strategy. It is really important to stay updated, because if you are not, you are risking your website rankings.
If you're wondering how you can stay updated as required, here is a list of resources you could use:
a.  Search Engine Land
b.  Search Engine Watch
c.  Search Engine Journal
d.  Webmaster World Forum
e.  SEO Roundtable
f.  Matt Cutts' blog
g.  YouTube Google Webmaster Help
Hiring a digital marketing agency to manage all your online marketing activities is also an option worth considering if you would rather focus on your business and leave digital marketing to those who already have experience and expertise in the field.
What would be your choice? Handle SEO and website maintenance on your own or go with a digital marketing company?
Let me know in the comments!