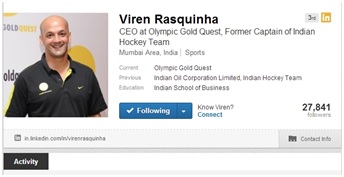 LinkedIn tips that could land you a dream job!
In the world of social media, every social networking site is innovating. Though Facebook leads the war, Google+, Twitter, and LinkedIn are not quite far behind! Every social networking website has a purpose, and tries to create features and applications that allow users to achieve their objectives better. Facebook lets people stay connected with friends, Twitter lets them interact with the world and get information in real time, Pinterest lets them tell their story in pictures, while LinkedIn lets them connect with professionals from various industries. And within its niche of professional networking, LinkedIn has a lot of innovations like the Influencer Programme, In-Mails, etc. to engage audiences better and let them professionally connect more effectively. Most users use LinkedIn as a network to connect with various professionals from their line of work and from other industries, to keep track of what peers and competitors are doing, as well as posting and searching for employment opportunities.
Here are some facts you should know if you find yourself wondering why LinkedIn even exists!
LinkedIn has over 225 million users across 200 countries. It is the largest professional networking website.
LinkedIn has over 225 million users across 200 countries. It is the largest professional networking website.
LinkedIn adds 2 new members every second.
64% of LinkedIn members are from outside of the United States of America.
More than 2.9 million companies have LinkedIn Company Pages.
There are over 2.1 million groups on LinkedIn.

If you aren't on LinkedIn yet, maybe it's about time you join! Because it may find you your dream job!
Here are a few tips on how to get noticed on LinkedIn:
Public Profile URL:
You should have a custom URL for your profile on LinkedIn. By default, LinkedIn assigns a profile URL that looks something like linkedin.com/pub/johndoe/40/263/205.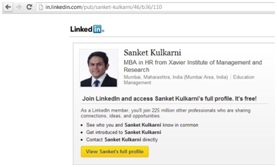 LinkedIn, however, allows you to create a public profile URL which looks like linkedin.com/in/JohnDoe which is easier to remember and looks more professional. You can follow these steps to customize your public profile URL.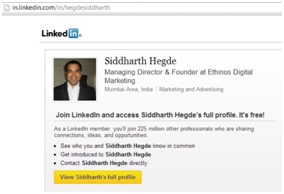 Photo:
A picture is worth a thousand words. Just like you won't add somebody on Facebook if they don't have a profile picture, peers and professionals aren't likely to connect with you if you don't give them a picture to identify you by. It's important because many times, the professionals interacting with you would not have met you in person. And don't forget that LinkedIn is not Facebook! It's more professional and your profile image should ideally reflect your professional side.
Customize the professional headline:
A headline is a brief description of your professional role. With just 120 characters, it is critical that this be precise and to-the-point, and yet impactful. This is the first thing that your potential recruiters, employees, or peers will notice; so you might as well make a good first impression!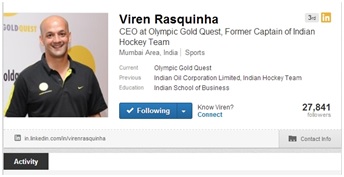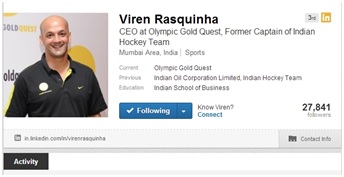 Add three 'websites' and Twitter to your profile:
LinkedIn allows you to add 3 URLs or website links and a Twitter account to your profile. Use them to showcase your personality through a blog, a portfolio or a website if any. Choose wisely because this is what will play a key role in how you are perceived by other LinkedIn members and professional connections. Follow these steps to add websites to your LinkedIn.
Background:
The summary is where you can provide other useful information such as your current job details, your educational background, your skills and expertise, certifications, personal details. Keep your profile complete as this will help you gain the right connections and who knows; you might just land up your dream job!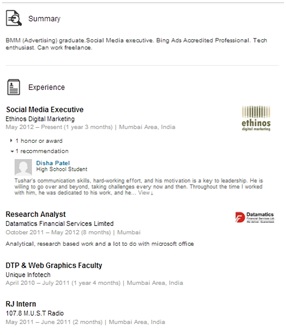 Will LinkedIn survive?
Yes, LinkedIn is definitely here to stay as more and more companies, recruiters, and professionals join and leverage its unique features.
Is LinkedIn one of the weapons in your digital marketing strategy armour?
Tushar Kishnani is a senior social media executive at Ethinos Digital Marketing.