Hate Facebook advertisements? Join the club!
Luckily, there are people who think like us. People who want to get rid of advertisements on social networks. Ello has been created by a bunch of such people.
What exactly is Ello?
Ello is the latest social networking platform creating a buzz these days. When it was first made it was meant to be a private social network. However, since the need of the hour is to have more and more social platforms, the group of artists and designers who created this decided to create an open version of Ello for public use.
Why Ello?
The USP of this platform is that it is absolutely ad-free. The creators have taken pains to keep it ad free so that they could avoid commercialization and maintain user data integrity, unlike other well-known platforms such as Facebook.
Ello has been received very well in the world of social media. Ello's manifesto clearly states that the platform will never have any advertisements, nor will the user data be sold to third party data aggregators, like Facebook does.
As evident from the graph below, Ello, along with Instagram, is the fastest platform to reach 1 million users.
Ello has a more stringent privacy setting as compared to its primary competitor, Facebook. It allows users to register through a username, thereby protecting their real name and create an online alias instead.
Primary Features
•Secure privacy settings – Enabling protection of vital user data.
•Advertisement free – Strictly no advertisements, therefore no Data Mining.
•Invitation based membership – One can register on this platform only after receiving an invite from someone who is already a user. Each user can send 25 invites. According to the statistics released by Ello recently, the platform receives 30,000 signup requests every hour.
•Introduction of a 'Love' button – Ello has replaced the 'Like' button that Facebook shows with a 'Love' button. This does not share any user interaction data with the backend, but through the'love' button one can save the post to read it later.
How does Ello make money?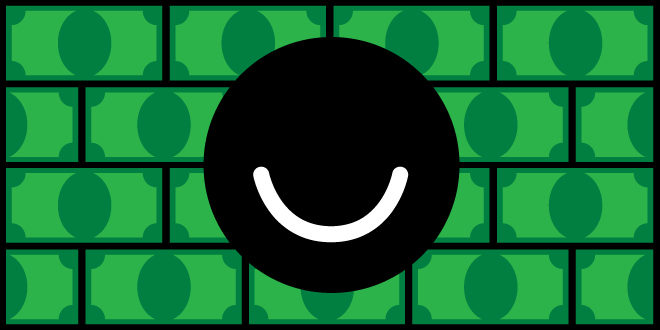 Well, Ello plans to make updates and roll out special features and sell it to users at a cost; a Freemium model, like in the case of mobile games.
Whether this platform will sustain the growth it has seen in the initial stages remains to be seen, but this platform with its design and refreshing ideas, will certainly perform better than some of the lesser known competitors of Facebook, Google+ and Twitter.Social media agencies may well be aware on the future of Ello and how it can change social media marketing.
What Can I Share on Ello?
Like most social networks, you can add photos, videos, short or long posts. And there's no character limit. Ello also supports animated GIFs, which might turn out to be the best thing about it. Considering that this platform is still in its beta phases, there are quite a few bugs yet to be resolved. Barring this, Ellooffers all the features of a regular social platform, like sharing images and text. Developers are still working on introducing new features like sharing videos from YouTube, Vine, etc.
Still, Ello can't be taken seriously until it releases a mobile app. A social network with no mobile app sounds unappealing.
So can your business say hEllo?
The social platform has made it clear that ads are not permitted. But that was the case with Twitter & Tumbler too, in their earlier days. Ello is different, though, as it has signed a legal contract binding it from selling ads ever.
So should brands say hello to Ello? Its founder, Budnitz has already answered that question with a brand page of his own bicycle company.
What are your thoughts on Ello? Have you signed up for the new site? Tell us in the comments below.
That said, every brand needs to track what Ello is up to. Probably create an account to get a better understanding of the various communities present on the platform.
But does that mean every brand should do the same? Let's just put it this way: It could pan out either way, however, there is no certainty of rewards. 'So think twice before you make the choice.'
Swapni is a part of Ethinos social team, helping clients with social media strategies and activities.