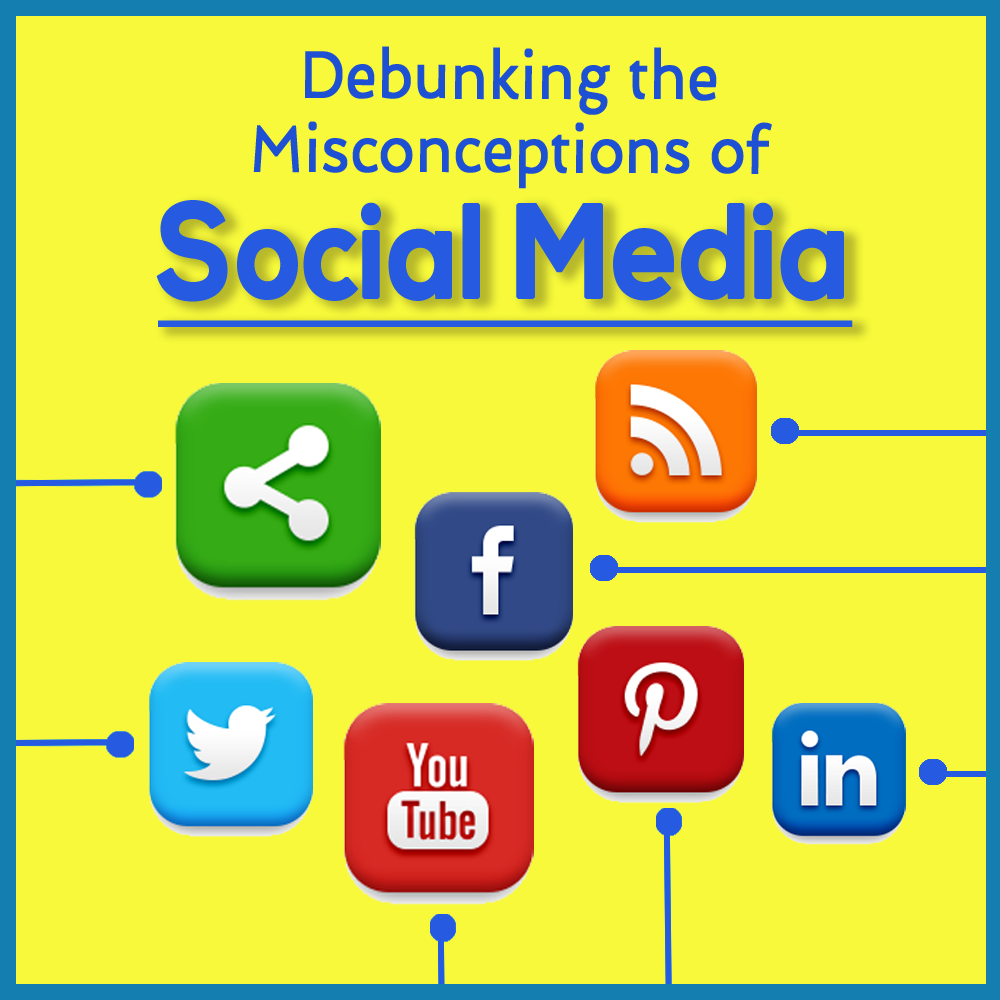 A Social Media Marketing Reality Check; Clearing Up the Misconceptions
Before reading further let me tell you upfront, this is an article that that debunks common myths and misconceptions about Social Media Marketing.In my experience there are certain misconceptions pertaining to social media that, I would say, disillusion the marketers. Most of these misconceptions are about how and why to use these networks along with the value of returns social media marketing provide to the business.
Here is a comprehensive guide that clears social networking misconceptions.
For all you hallucinating marketers, it is time now, to pinch yourself & come back to reality-
No – You are wrong if you think, social media will get you leads (directly, immediately, spontaneously & instantaneously) – Not always true, it takes time and some patience.
No – You are wrong if you think social media is a machine where you give inputs & it automatically yields out the desired output. Just like any other marketing campaign it takes planning and strategy
No – You are wrong if you think social media doesn't help in improving your company's bottom line.
No– You are wrong if you think social media is not measurable. In fact, social media offers more information and data than just about any other marketing activity.
No – You are wrong if you think you cannot recover the damage done to company's reputation. Social media is fluid and dynamic, allowing for a quick, but not effortless retribution
Finally stop comparing it with traditional mediums of communication.Social media is a long term investment just like any other long term investments your organization might have made. If you understand the rules of the game it can deliver wonderful results. Remember this 'Patience is the key.'
But let's not fret, it's time to spread the cheer, after all there are a lot of things social media can do that help you grow your business. What are those then?
Yes – You can create a healthy pipeline of prospects & customers with a long term vision. You will see the spike in your profit figures, provided you are consistent in your efforts.
Yes – You can build a strong sense of brand loyalty amongst your customer base with real time interactions. You know the old adage a customer retained is a customer gained and on social media you have the added advantage of converting existing customers into brand advocates.
Yes – You can stay ahead of your competition by improving market intelligence gained from social media. Keep a close eye on conversations & improve your market position with the first-hand accounts from those whom matter most; The Customers.
Yes – You can get instant feedback from your customers. You can know their likes & dislikes pertaining to your product or service. You can even use this opportunity to build stronger loyalty amongst your customer base by just acknowledging this feedback, and even acting on it.
Yes – You can target your audience more accurately than ever & more effectively too. There exists a baffling and exhaustive array of targeting filters using which you can dig into complex demographical targeting options & scale up your customers' purchase intent.
Yes– You can improve you appearance on the search engines. You can be a topper & lead the organic search results. Search Engine Optimization is greatly affected by social media marketing activities.
Finally, keep in mind that social media can be a good provision for your overall marketing efforts but you need to be consistent. Never lose hope. Tweak your strategy as situations arise & rock it!
Zubair is a part of Ethinos social team, helping clients with social media strategies and activities