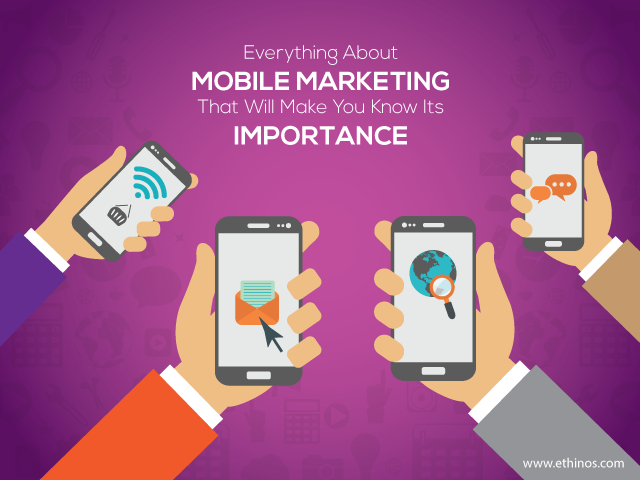 Everything About Mobile Marketing That Will Make You Know Its Importance
Nowadays, mobile marketing is one of the most necessary aspects of digital marketing. Multinational companies like eBay and Amazon extended their business to the mobile digital space by creating their application specifically for their line of business.
Due to this changes, both Amazon and eBay have a growth in their sales, all because of mobile commerce. It only proves that mobile marketing and mobile commerce is an important tool for retailers.
What is Mobile Marketing?
Mobile marketing broadly refers to marketing with and on mobile devices. It may include marketing activities that involve mobile. It can be SMS notification, online shopping or any mobile notification for a product advertisement. Also, marketing activities that regularly requires mobile device are mobile marketing.
Mobile marketing is the same with internet marketing where marketer needs a user for them to advertise their products and provide their services. Also, mobile marketing has a depth research to fully understand the nature of the mobile users, design the strategy according to the mobile platform used, and adapting to different techniques that mobile marketing offers.
It also ensures that people get continuous updates of SMS, MMS, emails and other ways of advertisement to get connected with consumers.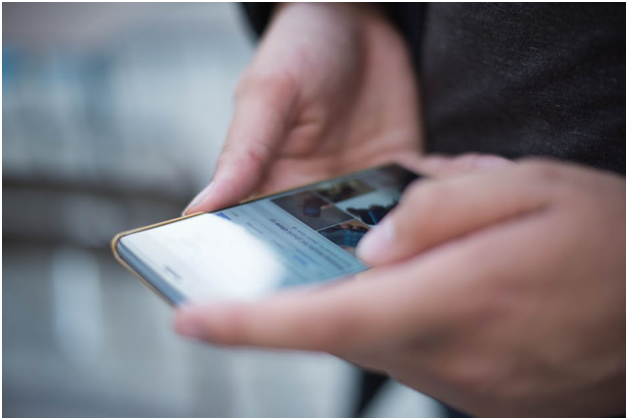 How Does Mobile Marketing Work?
Mobile marketing is ads that appear on mobile phones, tablets, and other mobile devices. Mobile marketing ad has various formats, style, and customization. It depends on the number of website, social media platform and mobiles apps that offer a unique and customizable mobile ad option.
Types of Mobile Marketing
Since mobile marketing refers to the different type of marketing that only happens when a mobile phone technology is part of the strategy to connect with the audience. There are a lot of people that defines mobile marketing as SMS campaigns alone. Yes, SMS campaign is the oldest type of mobile marketing, but recently, it is not the only way for marketers to communicate using mobile phones. Here are some of the few types of mobile marketing strategies:
SMS marketing. It is the strategy where marketers send short text messages to their potential customers. Besides being the oldest form of mobile marketing, SMS marketing is the first of its kind too. Since mobile phones came out, the early 90s and the only option that people can do with it is to send and receive text. For the same reason, SMS marketing became the only option during the early time of mobile marketing.
Years passed, and now technology is continuously developing, and mobile phone can do much more than sending texts. But, SMS marketing remains as the famous type of mobile because of these reasons.
First, short messages still are the most popular mode of communication and also the majority of the mobile user immediately read all the messages that they receive. Second, SMS marketing is popular both in large and small business because it is extremely expensive compared to other strategies.
MMS marketing. Instead of sending short text messages some companies opt to use MMS marketing. This strategy aims to create a better impression with the use of videos, sounds, and images. In simpler term, MMS marketing aims to create an impact that TV ads do.
Comparing MMS marketing and SMS marketing, MMS is more expensive. Also, some mobile phone isn't capable of receiving MMS messages. Nowadays, there are still tons of mobile phone models that can only receive SMSes.
Bluetooth mobile marketing. This strategy refers to the mobile marketing that utilizes the use of Bluetooth technology. Bluetooth allows a marketer to deliver free MMS or free SMS messages to their potential buyers that are within their location.
For this reason, Bluetooth marketing is widely popular in places that are locally oriented with business, even if this strategy has its downsides as well. Among the downsides are, the users need to be within the particular perimeter of a Bluetooth enabled computer and users still need to accept the message for them to view it.
Mobile Internet marketing. Mobile Internet marketing is commonly known as mobile marketing. It is a strategy that involves the use of phones and world wide web (www). It is the classic web pop-out ads. However, mobile internet marketing may include optimization of a website for it be mobile and search engine friendly. Right now, most people use their phones to connect to the Internet. Also, it makes mobile internet marketing the fastest growing mobile marketing strategy.
Application Marketing. After the introduction of Android's Play Store and iPhone's App Store, companies are now jumping on the trend of developing their apps. Developing apps is a company's way to connect with their customers. Some apps are free of charge and users can download it. However, some apps cost some bucks. Nowadays, there are various apps available in App Store and Play Store.
Mobile Games. Alongside with mobile apps, companies also starts to create different types of mobile games that mobile users can directly download on their phones. The downloaded mobile games have different marketing messages that will entice users to visit the company's website or the game developer.
Barcodes/QR (quick-response barcodes). These are codes that can allow mobile users to obtain any information easily by just using their mobile phones.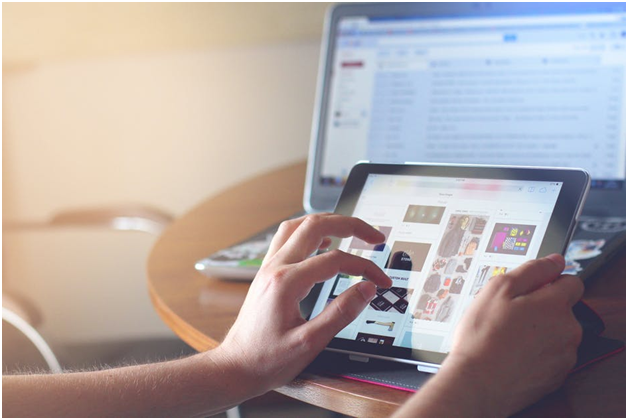 Why is Mobile Marketing Important?
Because people always look at their mobile screens more than ever
According to research, there are at least 79% of people always their phones with them. Also, people uses their phones almost whole day. It is the reason why mobile marketing is important for companies, because of people's habit of looking at their phones every hour.
Also, it became the main reason that marketers can reach their consumer 24/7. With the help of mobile marketing, marketers are ready to interact with their customers anytime they want. It doesn't matter if its service, product information, complaints or shopping.
Because mobile commerce is a reality
The development of shopping worked across devices. Before, e-commerce is just a desktop activity, but now people are utilizing their mobile phones. HubSpot reported that mobile commerce would lead at least 24.4% of the total profit before 2017 ends. For the same reason, different trends are sprouting everywhere.
Trends such as Instagram ads with "shop now" buttons, Google's "Buy" button and Pinterest's "Buyable Pins." Now it is up to the brands to benefit from the mobile trend and revenue stream. With the use of mobile-specific ads, mobile-friendly web pages, and search engine marketing is a good way to connect with shoppers as well.
Because shoppers use their mobiles even in physical stores
Marketers should not underestimate the power of mobile marketing in physical stores. Some shoppers will do product research through their mobile phones. However, that still doesn't stop when shoppers enter a store.
They will still continue holding their smartphones to compare prices of various brands and products. Retailers need to utilize how they can incorporate in-store experience and increase engagement while customers are in-store. Mobile ads and SMS marketing can be a good start for retailers.
Because Mobile Marketing Is Personal
Marketers and brands always find ways to be closer to their prospects, but it is difficult to close down proximities especially if just behind a computer screen. But, mobile devices are different. Since mobile phones are gadgets that people carry all the time, marketers don't get the same effect with any forms of media.
Mobile marketing is a personalized way of marketing because it gives marketers the chance to be closer to their consumers. A personalized form of mobile marketing can be a big help in converting viewers into paying consumers.
Because Mobile Opens Virtual Reality and Other Possibilities
The developing technology like virtual reality is now in mobile ads. VR ads make a mobile ad effective and engaging. The abrupt number of options means that it is not easy to turn a profit from mobile marketing. However, with proper usage, there is a place for every business in the different industry.
Because Mobile is Changing the Way People Consume Content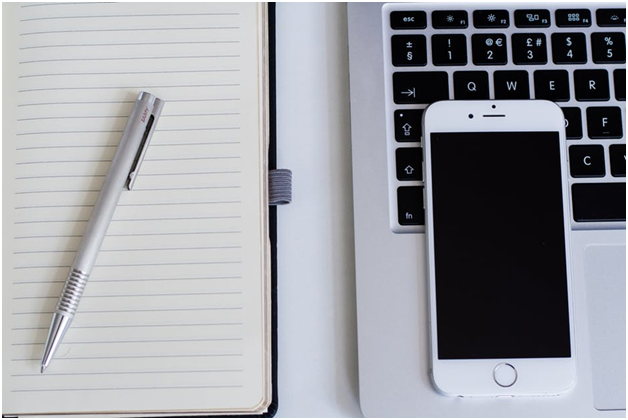 Since people are using their mobile every single hour of the day, people are also using their mobiles to consume more content. Also, there are a lot of brands that try to discover and understand how they will use mobile to connect with their consumers and tell them stories. Creating content for mobile is more than just making the content look good on a vertical, small screen. Content for mobile is about versatility and flexibility, it must be a portable type of content structure that also have experiences, like games.
Takeaway
It is now understood that mobile marketing holds an important role in businesses. It is also a marketing strategy that people can use in the future. Also, nowadays it is a growing trend that marketers use success. As early as now, it is important for marketers to try and see the benefits that mobile marketing offers to their business. With proper usage and utilization, mobile marketing can be the strategy that can increase profit and continues a company's growth.

Phillip Sadler is an expert in the field of SEO Gold Coast and Digital Marketing. During his leisure time, Phillip loves to write for various websites to impart his thoughts and ideas about his field.