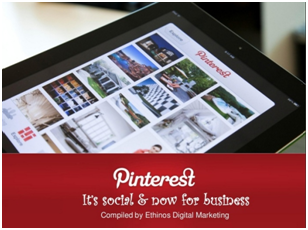 Aristotle, the famous Greek philosopher once said, "The soul never thinks without a picture."
And today, more than 2000 years later, social media validates his claim!
As results of social media research claim, images are liked, shared, commented on, posted, re-tweeted, significantly more than content that has only text. Images have a much higher chance of going viral and achieving a higher number of views and interactions relatively quicker than text-heavy content.
And an image-based social networking site is undoubtedly the logical salvation to our image-crazy souls! Welcome Pinterest!
Pinterest is an image-based social networking site that lets you collect, organize and share images through topic-based pin-boards. Instead of following your friends and being forced to see the images of their choice, Pinterest allows you to just follow pin-boards of topics that interest you. So you can be on Pinterest, not follow any of your friends, and still not feel like the 'Forever Alone' guy!
Pinterest hit 10 million monthly unique visitors in the U.S.A., faster than any independent site in history. And today it generates 3.6% referral traffic; which is more than what Google+ (0.22%), YouTube (1.05%), Reddit (0.83%) and LinkedIn (0.20%) generate together.
Reason enough for you to sit up and take notice? Then check our presentation on the basics of Pinterest, right here.
Is Pinterest a part of your digital marketing strategy yet? Would you rather get pinning on your own or hire a social media agency to get your business pin-ready? Let's talk!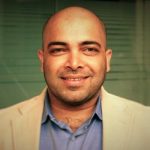 Marketer, Maven, Mentor. 3 Ms that define Siddharth Hegde, a.k.a. Sidd, Managing Director of the effervescent and ebullient Digital Marketing Agency, Ethinos. He tucks in over 18 years of sales & marketing experience under his belt, gathered from Fortune 500 and other inspiring companies that he has worked with. Sidd is a technology zealot since almost two decades, keenly tracking the interplay between technology, design, and usability across products and services. He brings to the table an industry understanding & background in digital strategy formulation & implementation. In his free time, he enjoys sailing, scuba diving, white water rafting, trekking, and seeking out the outdoors.