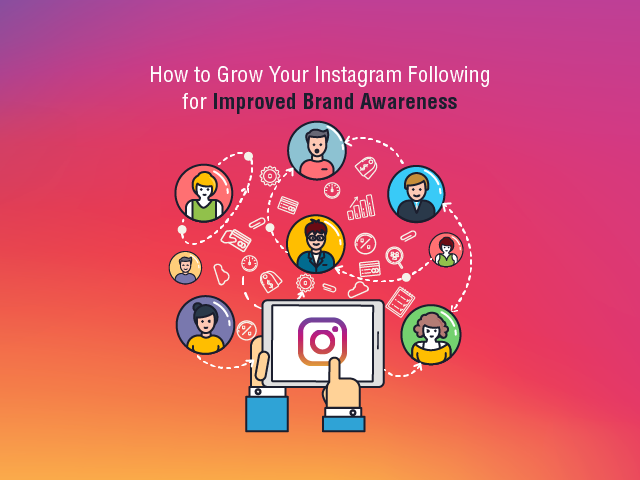 How to Grow Your Instagram Following for Improved Brand Awareness
Did you know that Instagram has over 500 million users? Can you even begin to imagine how many photos and videos have been shared on this fast-growing social media network? Well, the numbers are too big and this means that there is a lot of activity on Instagram.
In fact, the power of Instagram, especially when it comes to business, is greater than the power of Twitter and Facebook or any other social network you can think of. Currently, Instagram has become one of the biggest social networks that business owners are using to get a good following, promote their brands and increase sales.
However, the underlying question remains; how can you achieve all that when you have only 1,000 followers on Instagram? Internet marketing is all about numbers! The bigger your fan base, the more profitable the results will be. Luckily, this post is meant to help you get more real Instagram followers. Keep reading…
Follow as many Instagram users as possible – By following different users, chances of them following you back will be higher. However, remember that you are on Instagram to improve your brand awareness. Therefore, try as much as possible to follow people who matter or affect you directly.
Be an active Instagram user – Don't just create an Instagram account then relax; be active, find followers, let them follow you back, keep them happy with exciting and vibrant images, comment on other users' posts, give them likes and share posts that are worth reposting. By so doing, you will become popular and memorable and believe it or not, this will help you grow your fanbase faster than you ever imagined.
Showcase your brand, your products and/or services – Each and every post you create should showcase what your business is all about. As much as Instagram is a socializing network, it is best that you stick to your goals. However, don't be too professional and bore your audience to death with all the jargon in the world. Keep everything simple and fan. After all, who said business has to be all formal and uninteresting?
Read as many Instagram marketing guides as possible – The internet is our main source of information these days. Lucky for you, there are thousands of Instagram reviews and guides that you can look into to up your Internet marketing strategies. So, with a huge fan base and the ultimate guide to internet marketing, you can rest assured that you will be smiling all the way to the bank.
Lastly, find a social media marketing specialist –There are people whose job is to help your business grow on social media. These specialists will also help you get more followers, make your posts exciting, stir up audience engagement, drive traffic to your website and at the end of the day, you will have reached your brand awareness goals. Therefore, if you are not so comfortable doing all the work, pay a professional to handle everything for you.
Harris is a leading blog writer and content marketing professional with thousands of real Instagram followers for his postings.