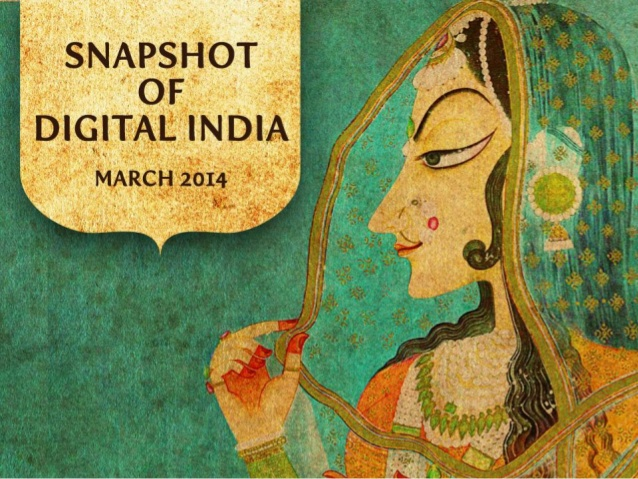 Snapshot of Digital India – March 2014
The first quarter of the New Year is just over, and it's time for lists of things to watch out for, trends that are going to make it big this year, predictions, forecasts, and sharing what the crystal ball tells you!
But if you belong to the group that doesn't trust the crystal ball, and would rather take digital marketing strategy decisions on the bases of data, metrics, numbers, research, and the like; we have something for you!
Our Snapshot of Digital India – March 2014, the first edition of this year is out!
Here are some interesting findings:
• Indians spend, on an average, 4 hours 54 minutes on the internet, per day, on a PC
• Indians spend, on an average, 2 hours 36 minutes on the internet, per day, on their mobiles
• The desktop and laptop market in India has seen a drop of 19%
• 42% Indians use local languages on the internet
• Online railway enquiry and banking are among the top categories in the most search terms on Google
• Bollywood celebrities are the most searched personalities
• Narendra Modi is the most search query among 'politician' and 'news' related searches
• Samsung continues to dominate the Indian smartphone market with Micromax and Karbonn trailing closely behind
For more details and insights on connectivity, smartphone and tablet usage, searches, mobile browsing, and more, take a look at Snapshot of Digital India – March 2014 here: http://slidesha.re/1lR3voT
If you want to see how the digital marketing scene in India has changed and grown, you could look at our previous editions, December 2013, August 2013, May 2013, February 2013, November 2012, August 2012, May 2012, and February 2012.
Do you ask your social media agency for research and data to back their decisions and campaigns? Do you often end up looking for a compilation of statistics to help you take marketing decisions? How helpful is our Snapshot of Digital India?
Tell us what you think!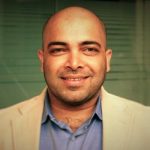 Marketer, Maven, Mentor. 3 Ms that define Siddharth Hegde, a.k.a. Sidd, Managing Director of the effervescent and ebullient Digital Marketing Agency, Ethinos. He tucks in over 18 years of sales & marketing experience under his belt, gathered from Fortune 500 and other inspiring companies that he has worked with. Sidd is a technology zealot since almost two decades, keenly tracking the interplay between technology, design, and usability across products and services. He brings to the table an industry understanding & background in digital strategy formulation & implementation. In his free time, he enjoys sailing, scuba diving, white water rafting, trekking, and seeking out the outdoors.