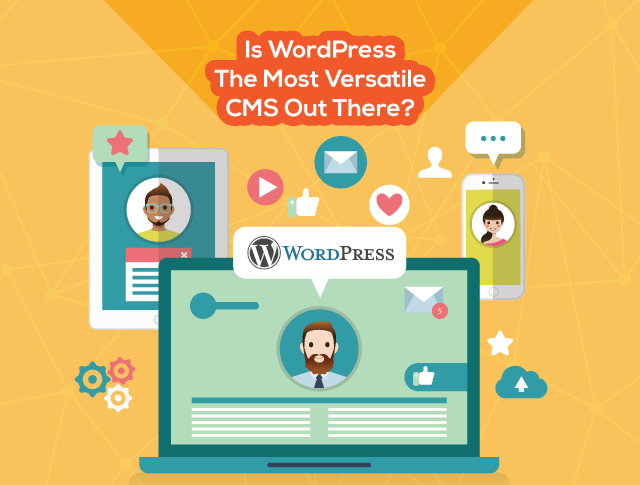 Is WordPress The Most Versatile CMS Out There?
Ever since its establishment in 2003, WordPress has been enjoying great popularity. Almost 30% of all the sites are powered by it and it is widely known as every blogger's, startup's, SMB's and even bigger enterprise's go-to platform. It represents one of the most reputable content management systems, due to its cost-efficiency and ease of use. Around 15,886,000 websites use WordPress, and we expect to see this number grow in the near future.
For the following article, we have listed several most praised characteristics of this CMS to prove it truly has what it takes be everyone's number one choice.
It's open-source and affordable
Cost-effectiveness is one of the main reasons such large number of startups and small businesses decide to go with WordPress. When setting up your first website, the only two things you pay for are hosting and domain name, since this CMS is completely free of charge.
Furthermore, WP is open-source, meaning every part of its source code is open for developers to work on and ultimately provide users with the latest updates in functionality, performance, and most importantly, security. It is maintained by a great community of WP professionals who are continually working on improving it, and by choosing to use WordPress yourself, you get the opportunity to contribute yourself.
It's highly secure
For those of you who believe open-source instantly means hackers will easily access WordPress code, let us assure you security holes get quickly patched up with regular updates. Only if you don't update your website consistently can someone attack it, so ensure your themes and all plugins you use are up-to-date.
It's simple to use
This CMS is considered to be the most appropriate platform for newbie web designers, due to its user friendly interface. Only few clicks are needed for the installation, even when it comes to manual installation – all you are required to do is setup a separate SQL database in your hosting control panel (cPanel usually) and then ftp WordPress installation to the desired directory in your web folder. You don't need any knowledge of coding, nor any complex programs. Content, layout and functionality of the website are extremely easy to change, even when you're working on your mobile device. Experts from SEO Sydney argue that in comparison to Joomla and Drupal, WP dashboard requires little time to master.
It offers a number of themes and plugins
In April 2016, there were exactly 44,225 WordPress plugins, all specially designed to help users fully customize their website. They are used to improve the functionality of WP and are extremely helpful with technical tasks.
Although plugins add new features, the theme is what changes your entire website. There are a multitude of aesthetic options, allowing you to set a desired color, layout and menus, thus providing you with new features, grouped together to meet the demands of a particular business sector. Even you don't plan on investing more significant amounts in your website, there are a great number of free themes. Still, with premium themes which offer superior options (and cost no more than $60), one should seriously think about purchasing one. They come in a form of a packaged folder and can easily be uploaded to a WordPress website.
It's SEO friendly
When opting for a reliable CMS, it is of utmost importance to have your future SEO strategy in mind. WordPress is known as a search engine friendly platform, as it is written in standard compliance high quality code. Moreover, what makes it so appealing to Google is its semantic markup, as well as its logical architecture and responsive design. WordPress' clean code allows Google's spiders to easily crawl pages of your website, and by allowing you to generate specific categories and tags for individual posts, search engines have no problem cataloging your content. With WP, you can assign each page and post a specific meta tag and a keyword, which contribute to a more specific optimization.
It's mobile friendly
With more than 50% of internet traffic coming from mobile devices, it is evident your website has to be optimized for different screen sizes. No to worry, most WordPress themes are mobile friendly, meaning your content is organized and resized based on the size of the screen you open a particular page on. WordPress community understands mobile optimization is one of the integral parts of a good SEO strategy, and ensures this CMS is not lagging behind this trend.
It's extremely versatile
Even though WordPress began as a blogging platform, it did not take it long to become a complete solution for any of your specific website needs. It is highly customizable and can be used for a creation of any type of website, regardless of your interests or business niche. Currently, WordPress is most widely used for blogging, eCommerce, classified ad listings, forums, appointment and service booking, photography and video, hosting directories, and many more. What's great about WP is that it offers a theme for almost all of the previously mentioned purposes, and they require little or no work when it comes to the setup process.
The Bottom Line
Even though Drupal offers high levels of security and Joomla is the most customizable CMS out there, not one comes even close to WordPress. It has taken the entire world by storm, meaning it has developed plugins to handle translation into a number of languages, making WP available to everyone. Its flexibility, versatility, ease of use, as well as a number of other features are the reason behind WordPress' immense popularity.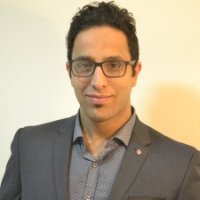 Sam Cyrus is CEO and co-founder of SEO Sydney, a Digital Marketing agency from Australia. Sam is also a creative writer and likes to share his insights on entrepreneurship, business, online marketing, SEO and social media