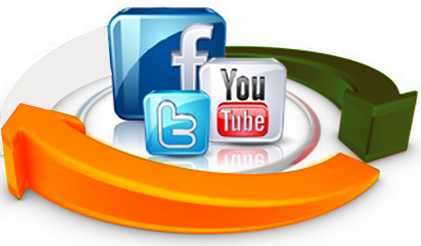 My Take on Social Media and Politics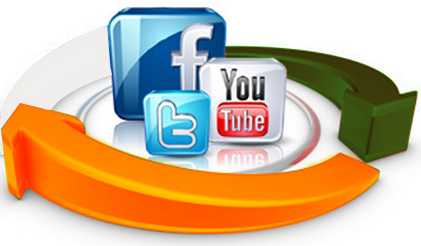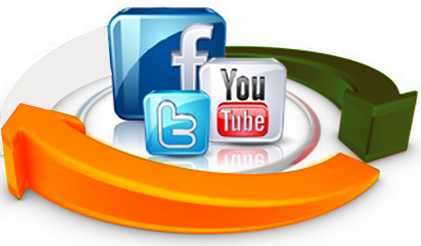 When the world moved to social media; so did politicians. No matter what the medium, when it comes to advertising and marketing, there isn't a medium that politicians will miss out on, in order to promote themselves and their parties. If at all there's a politician who sticks to just one platform and ignores the others, he will definitely be talked about; proof being the many articles comparing social media presence of Rahul Gandhi and Narendra Modi. Yes, partially, this blog post too!
Social media has changed the way we consume information. In the connected world that we live in, everyone has an equal opportunity to promote themselves. With a sound digital marketing strategy, you can actually create quite an impact at negligible costs as compared to radio, television, and other traditional media. And politicians have not stayed behind when it comes to connecting with people on social media, especially connecting with the youth. During the 2008 US Presidential election it became evident that when leveraged well, social media can play an important role in politics. And during the 2012 US Presidential elections it was discussed and debated that the better social media campaign will decide the next President of the United States. Social media's role in politics is visible from the fact that Obama's Twitter followers grew from 118,000 in 2008 to 20+ million in 2012. Twitter hit a peak of 327,452 Tweets per Minute (TPM) on the election night. Barack Obama's Tweet, 'Four more years' was retweeted more than 790,000+ times and got favourited more than 297,000+ times.
https://twitter.com/BarackObama/status/266031293945503744/photo/1
Before the advent of social media, politicians and government officials were inaccessible to the general public; and this is the main thing social media has changed. Today, one wrong move or word goes viral almost immediately. This is visible by the hashtags which have trended on Twitter such as #Feku, #Pappu, #AAPExposed.
Two prominent Indian political personalities, who I think have got social media right are Shashi Tharoor and Narendra Modi. Narendra Modi's official Facebook page has over 4.8 million Likes and the official Twitter profile has over 2.4 million Followers.
Indian politics, however, has a long way to go when it comes to social media. What Indian politicians need to understand is that just trending hashtags won't gain them the votes. Online campaigns need to be supported by offline ones too.
A large chunk of India's population isn't online and this means that when it comes to deciding the next politician/political party that will rule the country, it won't be decided by the number of Likes and Followers on social media alone. It's a little too far-fetched to assume that social media will determine the outcome of the 2014 general elections.
Criticizing a politician or a political party on social media immediately attracts hate messages and trolls; and sometimes results in heated online discussions too. The increased mentions may reflect as great successes on social media monitoring tools; but I don't think they can be construed as support for the party. Because a person may have a zillion opinions and might give that many mentions; but he still has just one vote. And that one vote also can make a difference only if the person goes out and takes the trouble to vote.
Not a very encouraging scenario.
This is not to say that social media is not important. Working in a digital marketing company, I fully acknowledge its importance; I crave Likes, Comments, Shares, Engagement, and all the other 'buzzwords.' And I know that social media is most definitely going to affect the elections, but I don't think it warrants the hullabaloo we have created around it.
To quote Shashi Tharoor, "We cannot be an India where there is more substantive debate on TV and on Twitter than there is in Parliament." And to believe that social media will determine the outcome of the 2014 elections will amount to believing in an India just like that!
What do you think about social media's influence on the 2014 elections? Do you think it is necessary for every politician to be present on every social media platform? Do share your thoughts and opinions in the Comments!
P.S. Suggestions for alternate career options, in case I get fired for working in a social media agency and undermining the importance of social media, are welcome too!
Tushar Kishnani is a senior social media executive at Ethinos Digital Marketing.